Match: 2nd Test
Date: 4-2-21
Time: 10.30am India
Stadium: Rawalpindi Cricket Stadium, Pakistan
10 Cric Odds: Pakistan win: 5/6* – Bet here
World Ranking: 7th
Last Match: Win over South Africa in the 1st test by 7 wickets
10 Cric Odds: South Africa win: 2/1* – Bet here
World Ranking: 5th
Last Match: Lost to Pakistan by 7 wickets in the 1st test
Trends & Recent Form
The weather is set to be dry for all 5 days with some cloud. Temperatures will range from 21 -26.
Pakistan form
In the first test, Pakistan had an easy win in 4 days.
Fawad Alam top-scored with the bat with 109 runs in the first innings.
Yasir Shar was the top performer with the ball in the first innings taking 3/54 from 22 overs.
In the last test series, Pakistan lost 1-0 to England in a 3 match series. The 2 draws were interrupted by the weather.
Babar Azam is the top-rated test batsman in the squad, currently 7th in the world.
South Africa form
Failed to score over 250 runs in either innings in the first test.
This was South Africa's 8th loss in a row in sub-continent test cricket.
In the second innings, seven South African's failed to score more than 12 runs. They collapsed from 174/1 to 245 all out.
South Africa warmed up with a 2-0 win over Sri Lanka in January, but lost heavily to England, 3-1, in the last test series in January 2020.
Head to head stats
Last results
1st Test – Pakistan won by 7 wickets in 4 days
Pakistan tour South Africa Dec 18/ Jan 19

SA win by 107 runs
SA win by 9 wickets
SA win by  wickets
Match Prediction & Tips
The result in the first test looked like it was a stronger result than it was and we are happy to take 5th in the world to win at 2/1. In the first innings, Pakistan started poorly and was really saved by Alam putting on 109. It was then the lower order who all stayed in and got a few runs. Whilst this will be a concern for the South African bowlers it is easily redeemable.
In the second innings, South Africa was going well until a collapse saw them throw the game away. With a bit more level-headed batting we could see them put on a much better score.
This game looks like it will be a much closer affair to use than the odds suggest.
Match Result: South Africa to win 2/1. – Bet with 10cric here.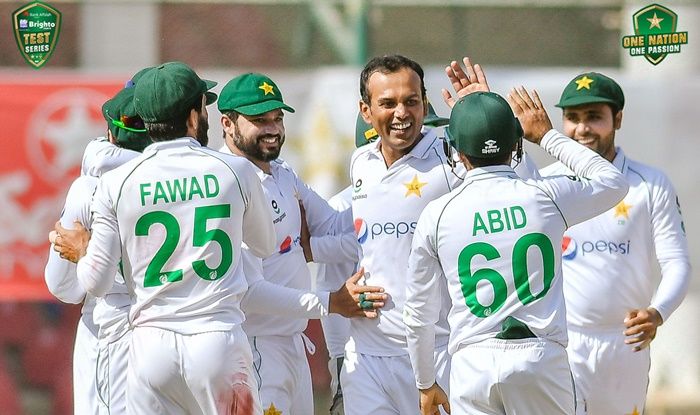 We are looking for some more value in the betting markets as we like to do with test cricket.
Tip 1: Faf du Plessis to score more than MB Azam 1/1
This market covers the whole test and is the total score from both innings. South Africa underperformed in the last test and Faf still got more runs than Azam. With SA under pressure, the experienced du Plessis should be the man to build a score for his team.
Tip 2: A hundred in the match? No 5/1
In the first match, we only saw one play get a century. With the wickets falling regularly a 5/1 on no century in this match has caught our eye as a side punt.
Match questions?
Who will win the 2nd test between Pakistan and South Africa?
Our prediction for this match is for South Africa to win in a close game.
When is the 1st test between Pakistan and South Africa?
The first test is a 5 day test  starting on the 4th of February 2021. It starts at 10.30am in India.
Like this preview? why not share it?
Share on facebook
Facebook
Share on twitter
Twitter
Share on linkedin
LinkedIn
Share on pinterest
Pinterest
Share on tumblr
Tumblr
Share on reddit
Reddit
Here are some other previews you may like